On August 31, 2013, our couple - Luwam and Del joined each other in holy matrimony. They had 1000 guests and a group of women who cooked all the meals for the two days of festivities at a community center. Bollywood Banquet Hall was decorated with ceiling lanterns, orchids, and a scheme of purple, silver, and crystal themed decor. As our groom said - the theme is bling. CTV's W5 covered this wedding. Here are some pictures of their big day. View the coverage on CTV.
To give this massive space a cozy feeling, we put up lanterns in the ceiling above the tables where the lower centerpieces (fresh flowers) were placed. Tall candelabras were one of the centerpieces used (with real candles) and the third type of centerpiece was a cluster of floating candle cylinders surrounding a tall one with a submerged orchid.
Having some color was important to our bride and her family but they didn't want too much color. Some members wanted less "bling" while the bride wanted lots. To balance everyone's desires we surrounded the cylinder clusters (above) and the candelabra centerpieces (below) with a sequinned purple material. This comprised of a dash of color and hint of bling - just the perfect compromise to keep everyone happy!
This was truly one of our most unique weddings. Not only did our couple need a space that could accommodate 1000 guests and their unique request of bringing outside food but they also had to make room on a smaller sized stage for 13 people at the head table. Traditionally, in an Eritrean wedding, the bride and groom are treated like King and Queen and are elevated from the rest of the party. The bride's family arranged for a custom stage to be built on top of the hall's stage to accommodate this awesome tradition. The bride and group (along with the maid of honor and best man) were placed higher than the rest of the guests. So royal (with the princess skirting and all!).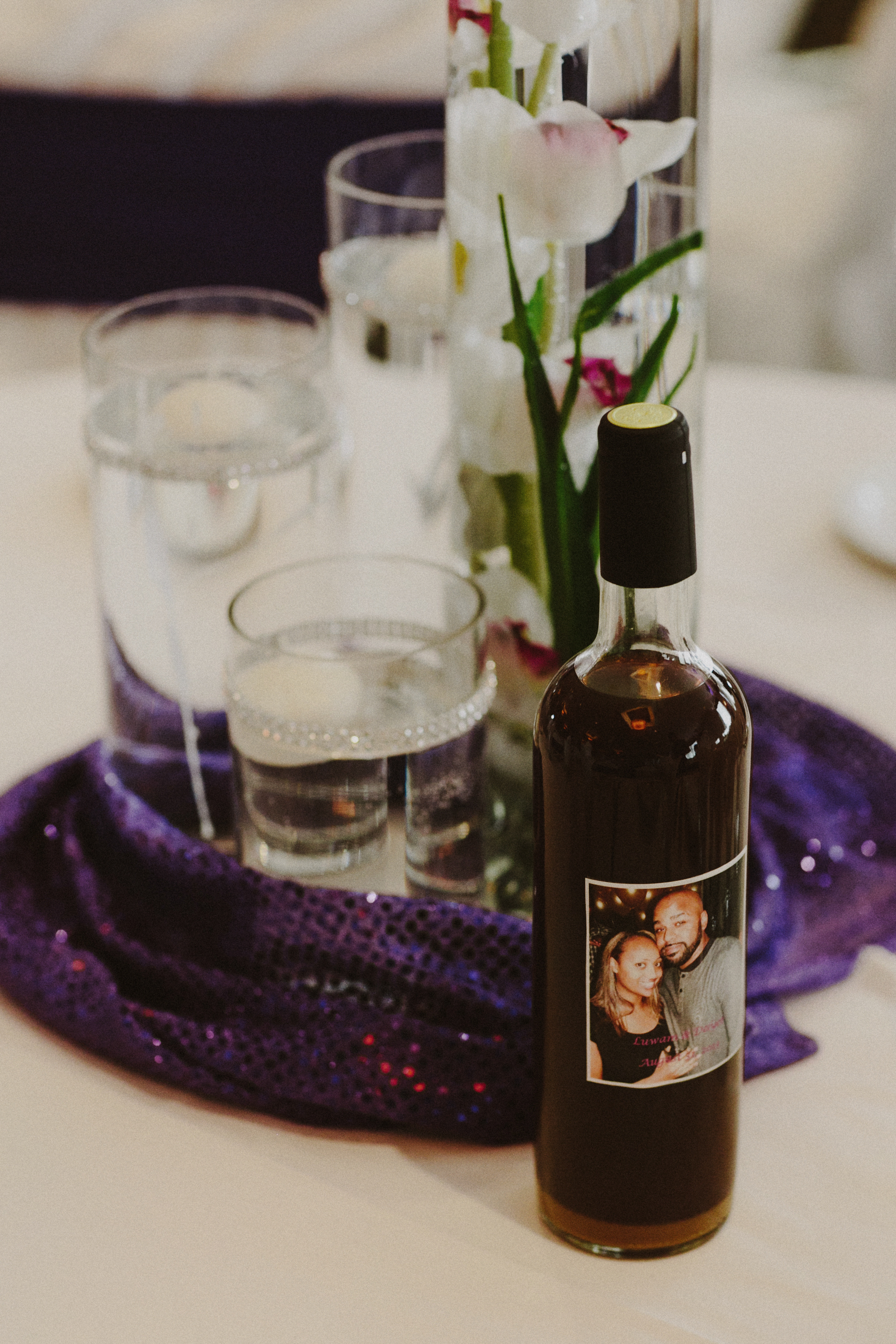 1
2
3
4
5
6
7
8
9
10
11
12
13
14
15
16
17